I was having a
particularly
bad day. Well lately they all seem to run together. My brain was not in the mood to do a thing. So I gravitated between cooking, reading, watching a DVD and peeking in on Absolute Write from time to time.
By mistake, cause my hand was on my mouse I clicked on a link to a thread that I really had no desire to read. There I was brought face to face with a particularly funny poster that made me laugh at its sad truth. On the bottom of this poster read -
www.despair.com
So of course I had to go a see a web site whose name was Despair. Genius name and great site.
The Home Page opens with the quote:
"
Welcome To Despair. The Relentless Pursuit of Dejection
"
(I wish I thought of that!)
Now this site sells products really good professional looking products which all have to do with despair. Right up my alley!
I do not want to break any copyright rules here, so any pictures I am going to show have the web site name clearly printed on them - and will be linked to
www.despair.com
Still they are GENIUS.
Makes a great gift for dejected writers!

For The Newbie Writer - Teach Them A Lesson

The next one we devote to Miss Snark:
This is what you get for trying to write a new

Da

-

Vinci

Code read-alike:
What you really want to say to the last Agent or Publisher that rejected you: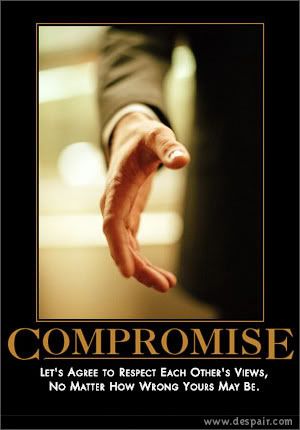 How you felt when the Agent said "Maybe" and asked for a rewrite:
And How you felt when that last rejection letter arrived:
Stay Tuned for Part Two of our Writing & Despair Happy Hour!
---
Don't Be Cheap! Leave A Comment Below. I Promise Not To Bite!
---
Tags: