The saga must continue....

Welcome to

Part Eight

of the Writing & Despair Happy Hour!
Where We Present
So You Wanted To Be A Writer!
(Being The Third Volume Under This Title)
subtitled:
What Insanity Possessed You?


For the first volume of
So You Wanted To Be A Writer!
please read:
Writers And Despair Happy Hour (Part 6)
Writers And Despair Happy Hour (Part 7)
And so now you are finally ready and send out your incredible query letter. Worked hard on it you did. Spent hours and days trolling the web sites of all the agents. You had always been taught that no question no question was stupid. It was only not asking them that could get you into needless trouble.
And so one day with great courage and fortitude you sent Miss Snark an email, hoping against hope you got the "lingo" down right, and really needing an answer to your question about agents. You thought it was a pretty good question, one that had not really been dealt with on her Blog. So you sent it to Miss Snark and waited a few days, checking her Blog twice a day to see if she would deal with your question.
And so came the day when you saw a new post up on Miss Snark, with a particularly stinging Snark headline, under the title, "
Where Did This Idiot Come From?
" And as you read you cringed, realizing that it was
your
letter she was answering!
But you persevered and learned from your mistakes. And you finally got that query letter out! All that time and effort was about to pay off. You were sure that the five agents who you sent the query to would in the majority ask to see your new book. How could they not?
Only in your nervousness to get those letters out, you suddenly realized two days
after
you mailed them that you forgot to change the name of the agent in each letter. You got the envelopes right; you got the SASE right; you got the stamps right; you got the letter short and to the point. But fool that you are - you sent five letters all to the same name! They all began "
Dear Ms. Jenny Snagglepuss:
"
You hated yourself then. You hated your computer. You hated your word processing program. You hated your brain for shutting down just at the most important stage. You hated your eye doctor. You blamed it on everyone and everything.
You still did not have an inkling that you were playing against the fates, did you?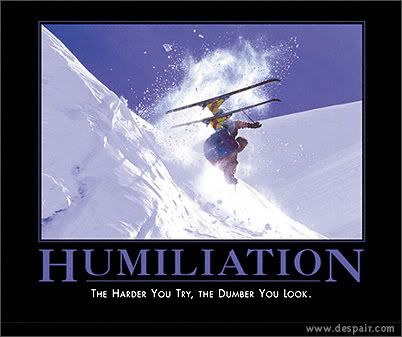 And so you sent out another five. This time you made sure they were 100% correct. That brought your query letter submission up to ten. You made a list in Word with the name of the agent, the date sent and the date for the acceptance/rejection of the query.
And you waited and you waited and you waited. Your spouse saw your consternation. Your kids tried to be kind. They knew that this was getting to the first finish line and everyone wanted you back! For now when they looked into your eyes, it was very disconcerting for them to find out no one was home.
And at supper one night, when the family was laughing and talking, one of your kids piped up and asked: "Why did you leave your job to write?"
And you answered them in a particularly cliche though incredibly true answer. You said, "
Honey,
" you said looking straight at your child with a wise smile, "
Because one of the great lessons of life is that in order to get somewhere you have to have the courage to try something new. Always remember that. Life is a challenge. And you need courage and determination to face those challenges and try something new. And that is what I did. I went to try something I know I will be very good at. And even if it is new and scary, well, I still have the courage to do it.

Because if you never try anything new you are going to miss out on all that life has to offer.
"
And your spouse smiled, proud to hear you utter those words. Proud of you, no matter how crazy the neighbors and friends thought you were. Yes. You were teaching the children values and ideas that were worthy of a person like you!
Only how many times do you have to be told that you are just a nut case. Life ain't a bowl of cherries. You have been watching way too much television!
(Stay tuned for Volume Four of
So You Wanted To Be A Writer!
- Which will be presented in
Part Nine

of the Writing & Despair Happy Hour!)
---
All illustrations above are from the Despair.com. All hyperlinks on the posters will take you to their original page @
Despair.com.
---
Posted On:

Cobwebs Of The Mind

---